200 lb Freezer Stuffer (~Half Beef)
Regular price
$2,397.00 USD
Regular price
$2,600.00 USD
Sale price
$2,397.00 USD
Unit price
per
Sale
Coming Soon
**We are currently out of stock.  We will be restocking on Fri, Dec 8 and orders will be fulfilled after December 11, 2023.  You are able to pre-order.   Sorry about the inconvenience. **
This 200 lb Freezer Stuffer is a busy mom's dream come true! An awesome selection of the finest cuts of beef will give you a health-conscious family meal variety including some hard-to find cuts. The freezer stuffer is 200+ lbs (half-beef equivalent) of standard cuts that includes a hand curated mix of:
The number and type of cuts may slightly vary, but you are guaranteed a minimum of 200 pounds of finished beef
.  We hand pack your bundle. 
 If there are specific cuts you want, please make a note in the checkout and we will do our best to include them!
Our 14+ day aged beef is in vacuum-sealed packaging to keep fresh for a long time. Recommended freezer space is 1-1.5 cubic ft per 25 lbs beef; a half-beef would need about 10 -12 cu. ft. of freezer space for 200 lbs.  It's a carnivore's paradise! Delicious and nutritious - what every family needs!

Share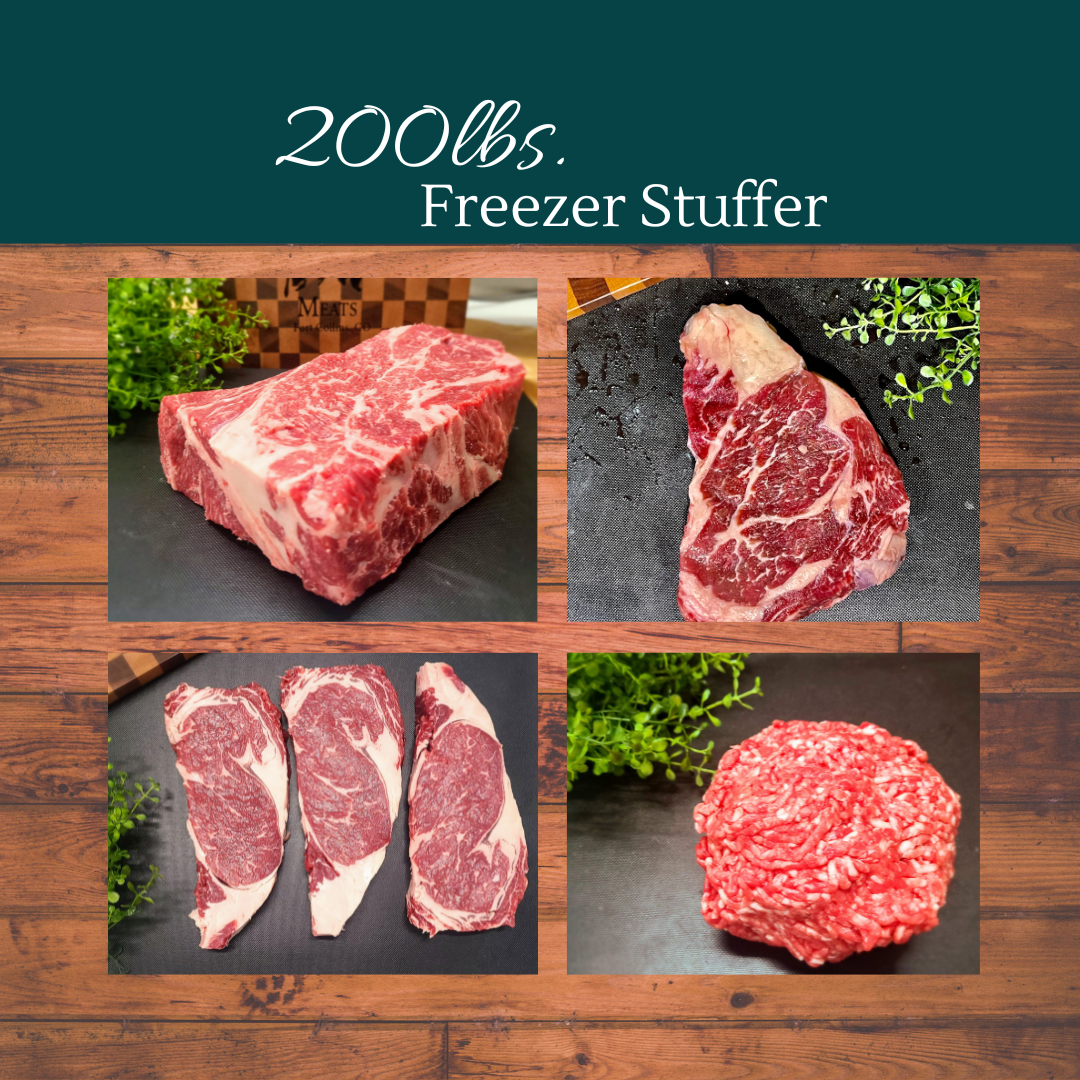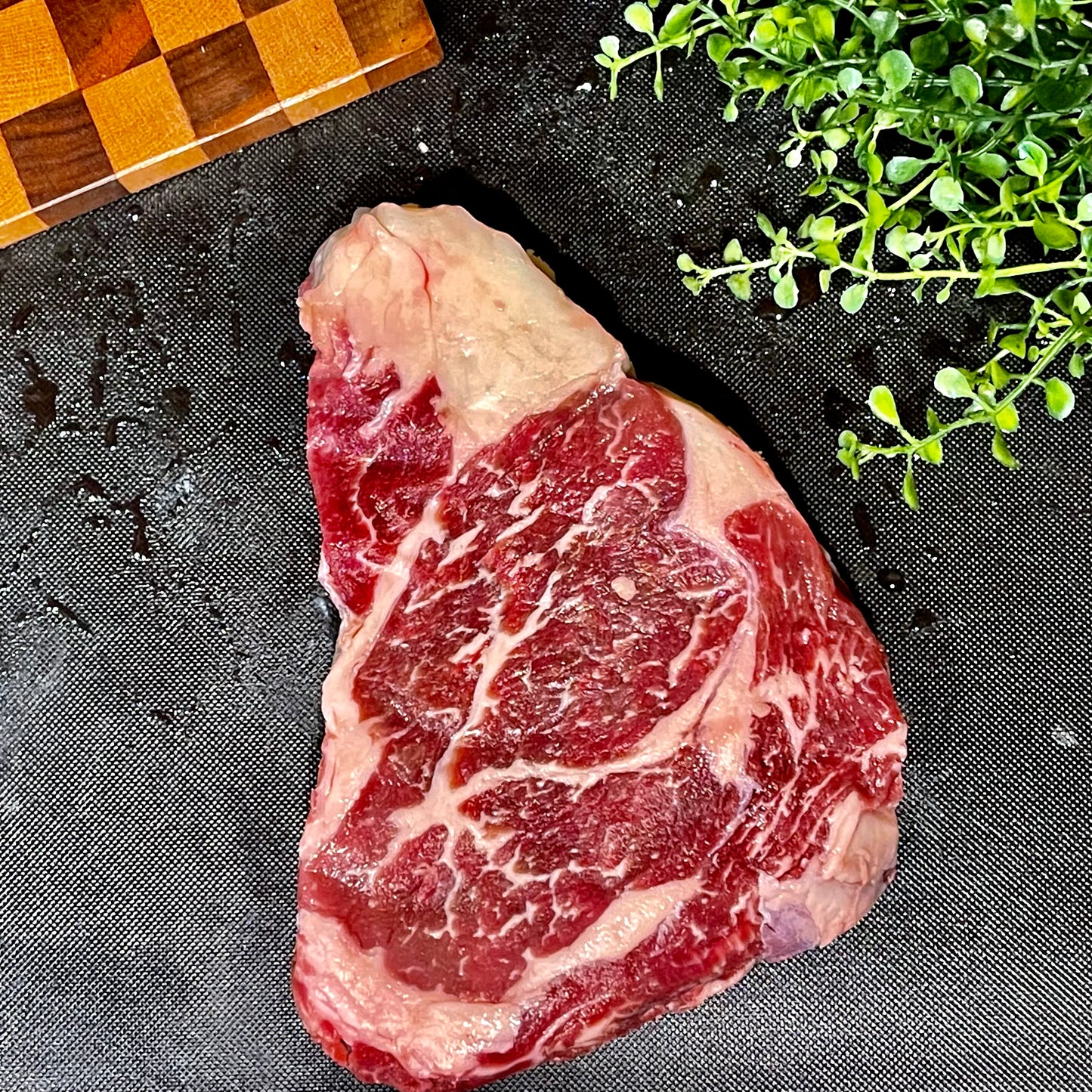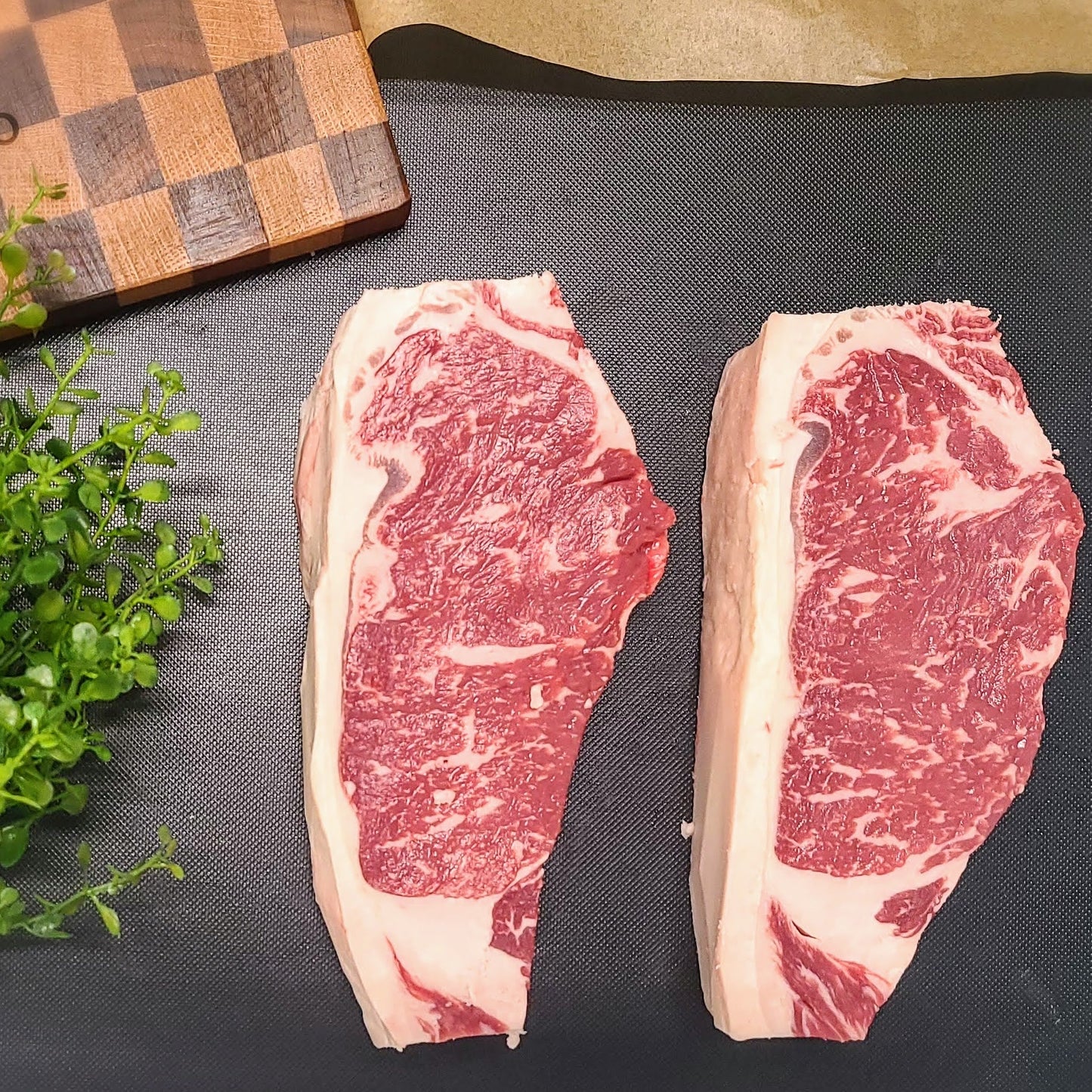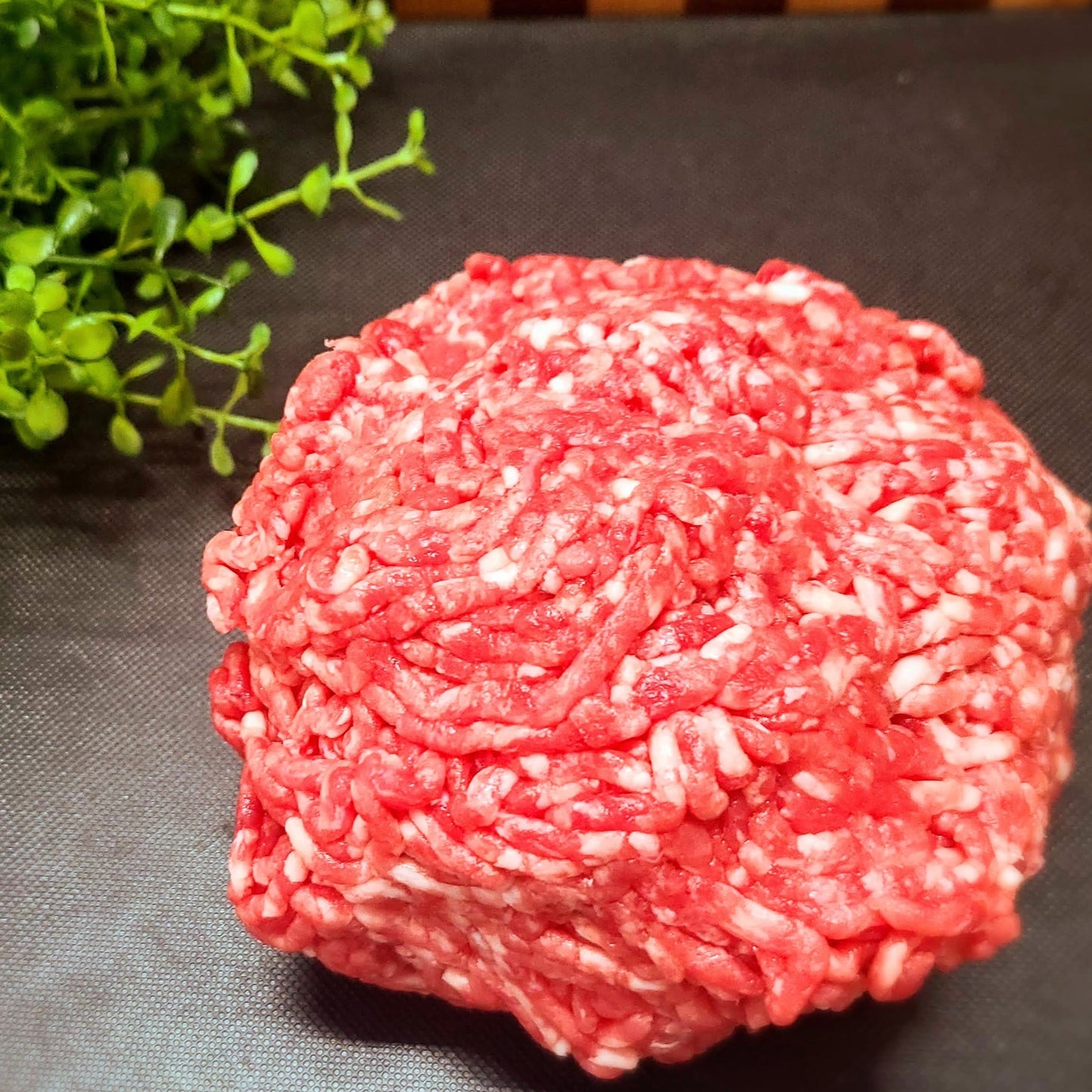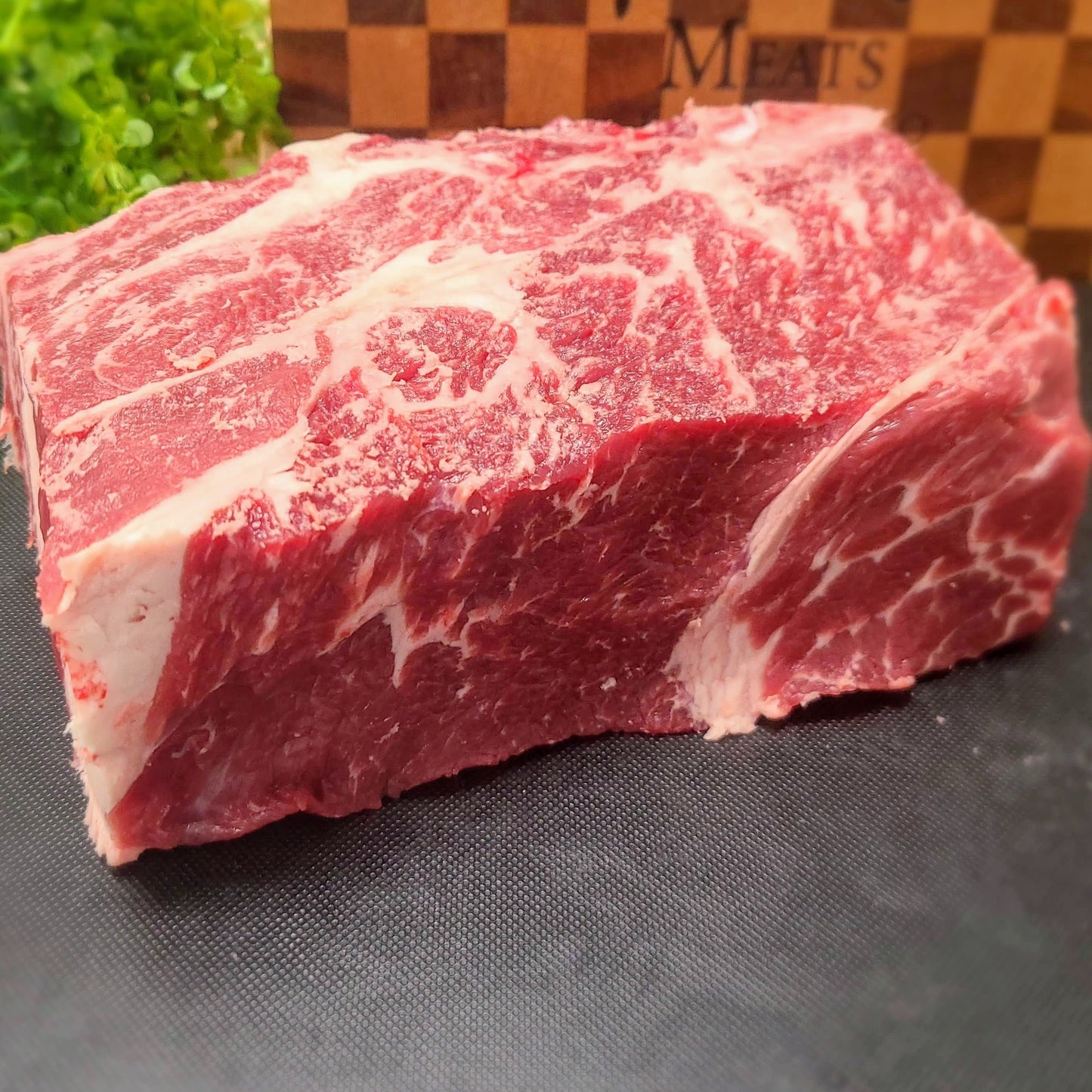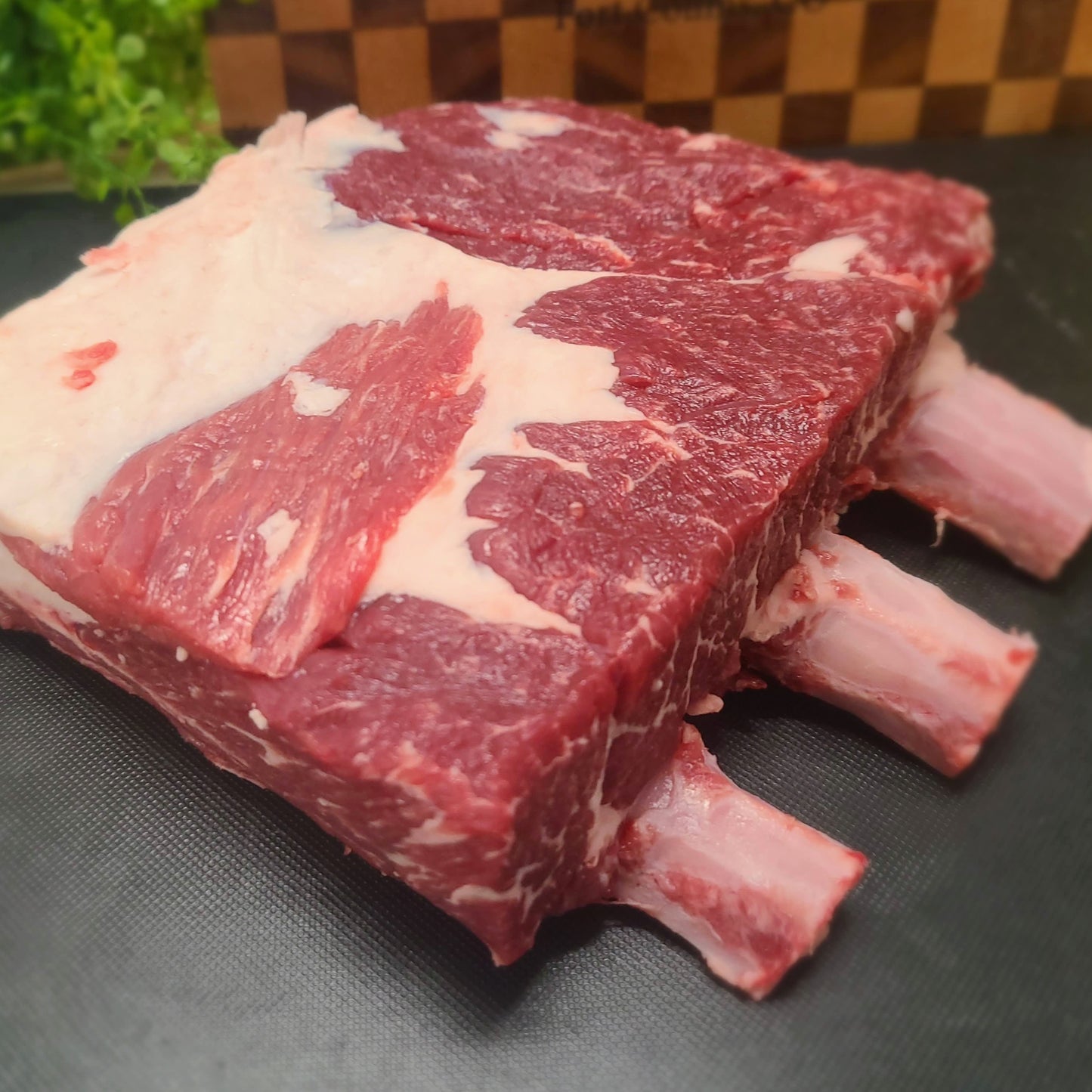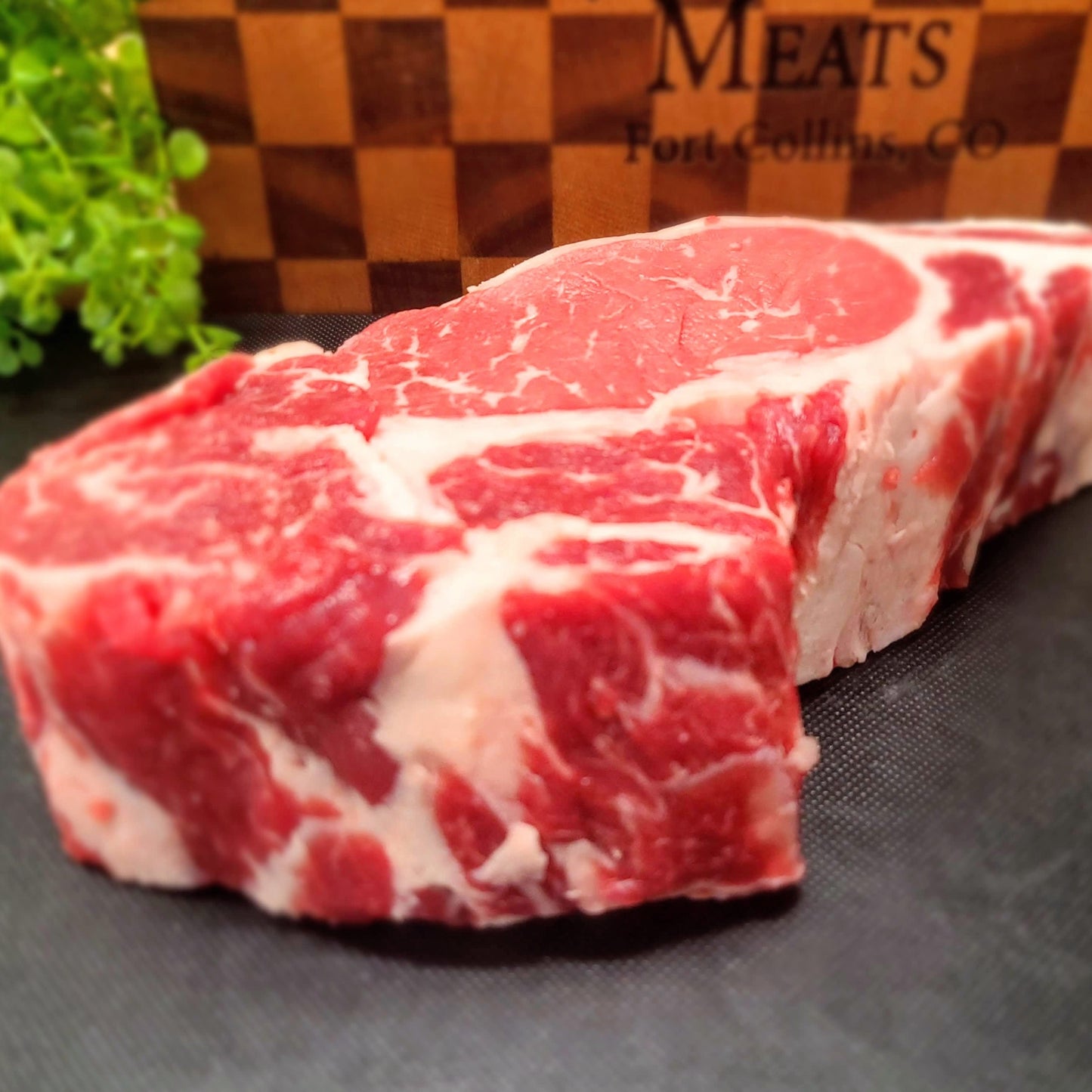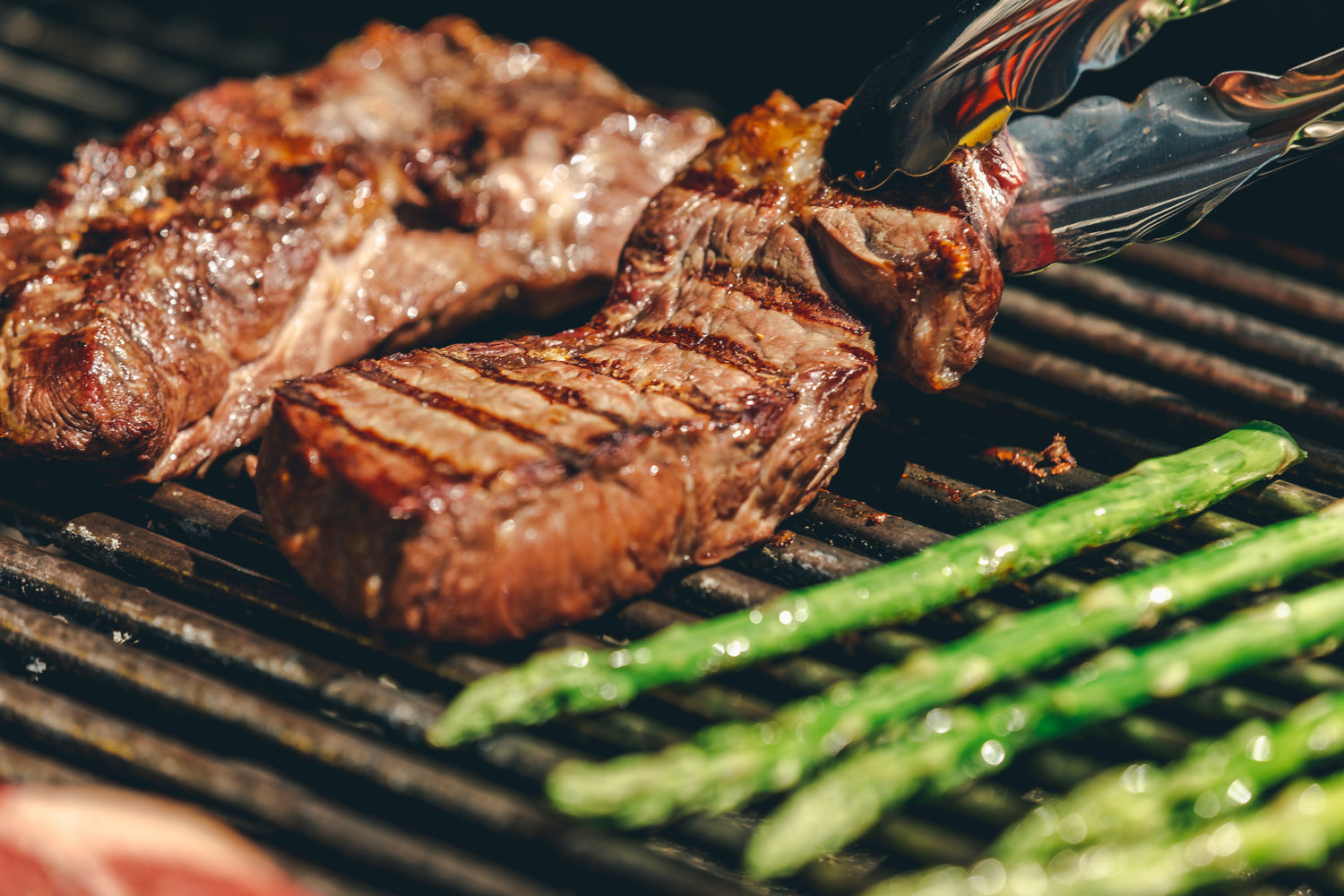 Delicious and Nutritious Beef
• Voted 2021 'Best Beef in the West', 2022 2nd place, & 2023 4th place in Riverton, WY

• 100% Colorado Raised in Virginia Dale & Fort Collins, CO with traditional and sustainable practices
• Finished on variety of forages designed by a nutritionist for great flavor
• No added hormones; All natural (no added ingredients)
• Raised from calf to finished product to guarantee that cattle are properly taken care of and with the best possible practices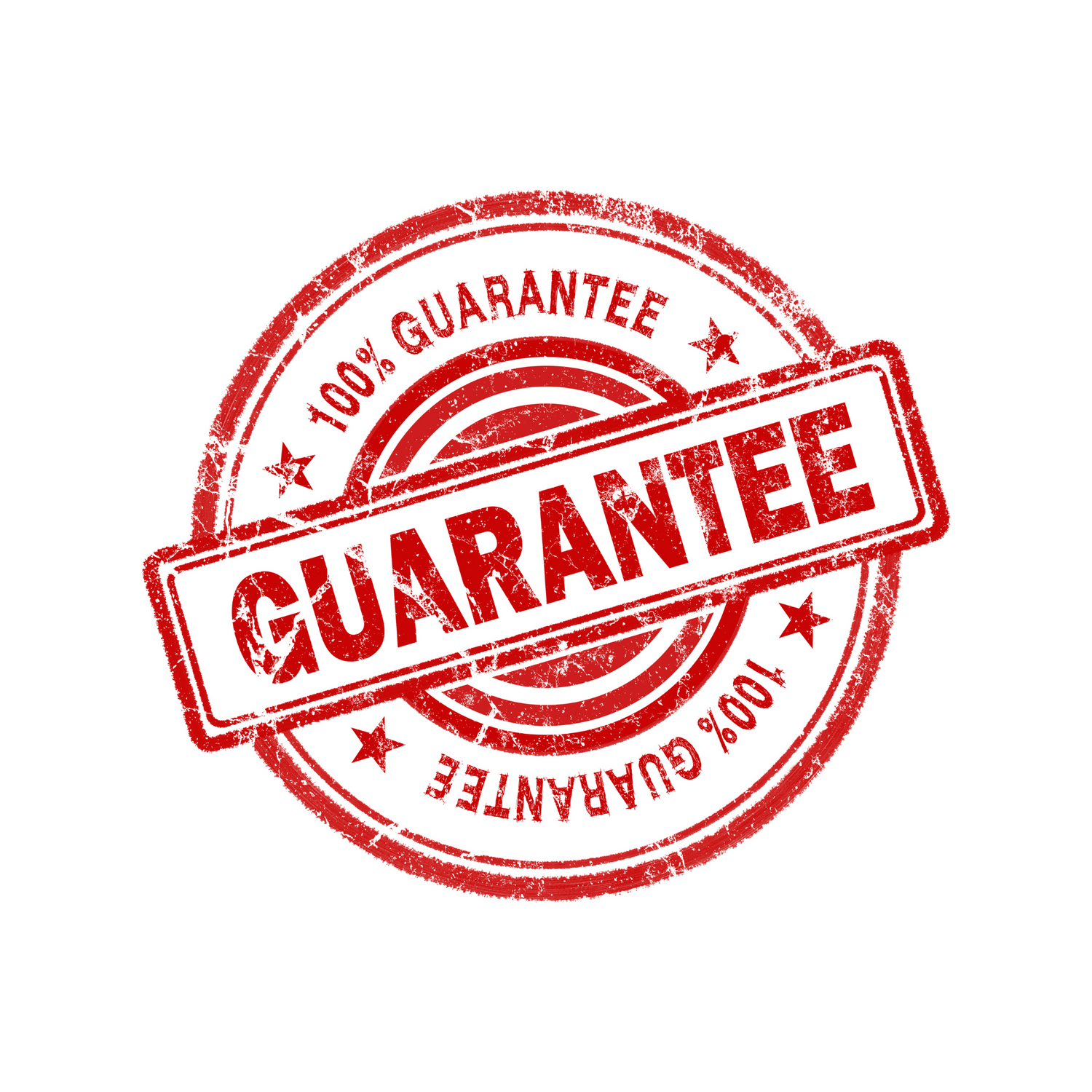 A Rancher's Handshake
Taste the difference. That's what many of our customers have told us, "they can taste the difference." If you don't taste the quality and you are not satisfied with our product, we will make it right by exchanging the product or giving your money back within 60 days. Being a small business, we stand behind our beef and we want it to exceed your expectations.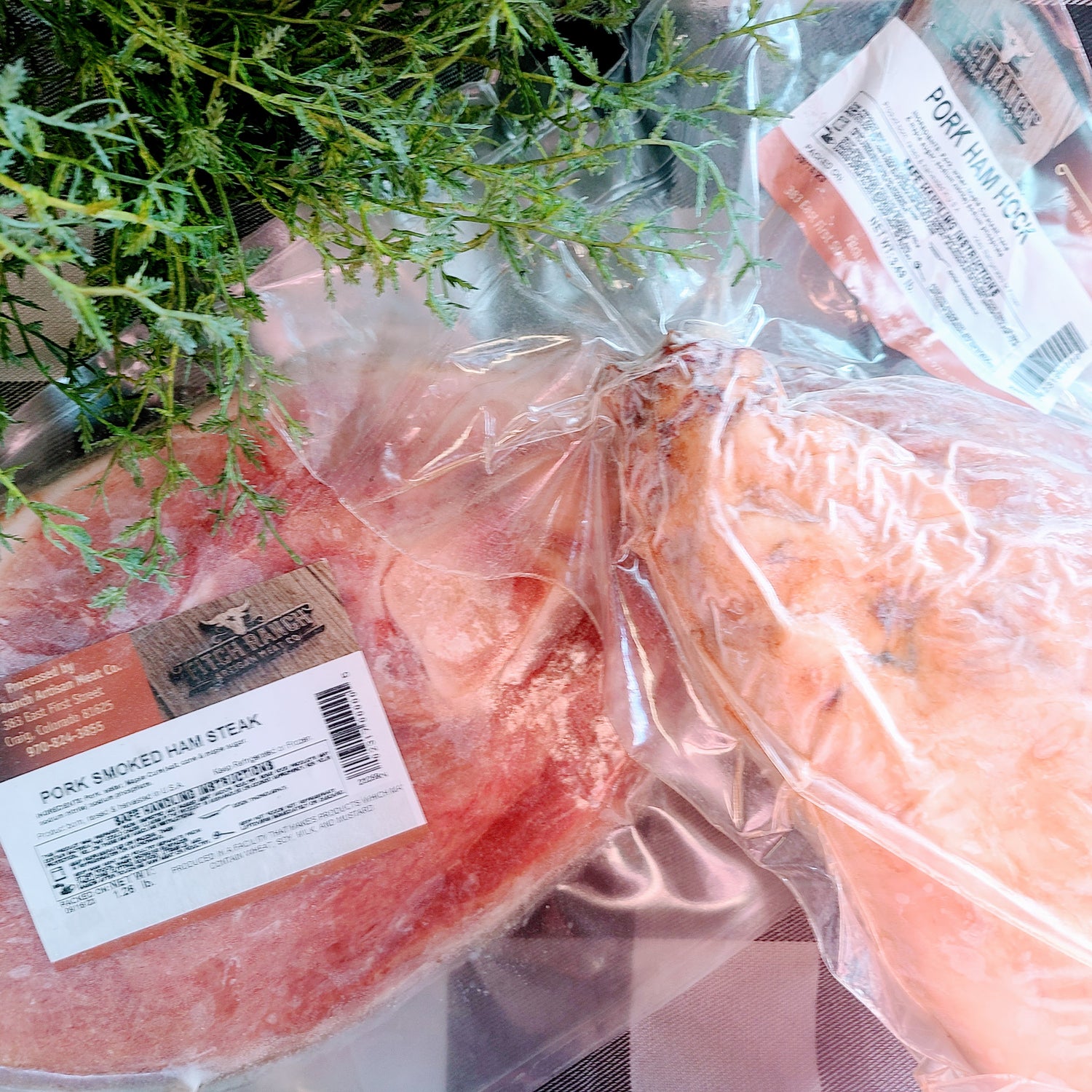 BONUS with purchases $150 or more!
We will include a FREE Package of Stew Meat and a Ham Steak (A $20 Value)
Common Questions
What payments are accepted?

Our website platform allows a variety of payments, including all major credit cards, Apple Pay, Google Pay, PayPal, and Venmo. You can also choose cash or EBT SNAP at pickup or delivery (Not available with drop off locations or shipping).

If you are interested in payments over time, Shop Pay offers a variety of payment plans. We. are willing to work with you with monthly pre-payments for custom half beef or bulk beef using cash, SNAP EBT, or credit cards. Contact us for more details.
Can I substitute different cuts?

Our bundles are divided equally and pre-packed with already chosen cuts. Therefore, we are unable to substitute cuts in our signature bundles. If you would like to choose your cuts, we recommend having a ½ beef custom cut with your instructions.
How is it packaged?

All of our product is individually packaged and vacuum-sealed; ground beef is in 1 -1.5 lb packages; 1/3 lb. hamburger patties are usually 4 to pack. Our beef is USDA-inspected and processed at Bear Mountain Beef in Hawk Springs, WY. The USDA states frozen, well-sealed beef can last for a long time, but recommends 12 months.

Vacuum seals are not perfect. Over time and with handling, the seal can break and lose the vacuum. There may be cuts that do lose their seal and should be used ASAP.
Do you ship or deliver?

We ship on the 1st Monday of the month to the continue 48 states.
We will share the cost of shipping and it will depend where you are located and the weight of the shipment. See the ships rates in your cart.

We do offer FREE local delivery in the NoCo area for orders over $75 ($15 delivery fee is less than $75)

We have drop off locations at Frank's BBQ Trading Post in Center, Loveland, and at CF&G Coffee House in Timnath.
How are the cattle fed?

For the last 120-130 days they are on a forage diet of high protein consisting of spent brewers/distillers grain, alfalfa, hay or straw, corn silage, cracked corn, and minerals. Their diet is formulated by our feedlot nutritionist to ensure they are getting all the needed nutrients, vitamins and minerals for the best muscular development and overall health.
Grain-finished beef contains high amounts of monounsaturated fat, the same type of fat found in avocado and olive oil. Recent studies suggest the higher monounsaturated fat content of grain-finished beef may be important for increasing plasma HDL cholesterol content among beef consumers.

Grain-Fed vs. Grass-Fed Cattle
Do you use added hormones in the cattle?

Supplemental hormones play a significant role in the beef cattle industry by improving feed efficiency, which ultimately results in cattle with reduced environmental impacts. 
However, we do not utilize supplemental hormones in our cattle. Instead, we focus on optimizing genetics along with feed rations designed by a cattle nutritionist. This approach allows us to raise our cattle efficiently and sustainably without the need for supplemental hormones.
Do you use anti-biotics?

Just like in humans, antibiotics are used in our operation only when it is deemed necessary for the health and well-being of our animals. Typically, antibiotics are administered to address respiratory issues, and are carried out under the guidance and protocols of our veterinarian. Fortunately, illness within our herd is relatively infrequent, particularly due to our proactive approach to cattle health and welfare. We prioritize preventative measures to minimize the need for antibiotics. Usually, it is the younger cattle that need treatment, not our older ones that are close to harvest. In cases where an older animal does experience chronic illness and ongoing treatment, we do not include them in our beef program. All cattle (ours and other operations) must adhere to the safety standards of antibiotic use and the withdrawal period prior to harvest.
I just ate some of your ground beef that I purchased yesterday in Timnath, CO. It is the very best I've ever had…and I'm 68! I am very picky about ground beef and love that yours is so flavorful and not ground into mush. I also love that I can order directly from you if I need to. I'm so glad I discovered Mountain View Meats!

–Gloria Rethke

"I don't think I will ever buy beef from a store again. Everything I make with the beef we bought tastes so much better!!"

– Andrea Steele 

Absolute best experience buying beef! Easy to order, packaged well, cut exactly like we wanted. The beef is beyond our expectations in avor & tenderness. Highly recommended to anyone looking to ll their freezer! Thank you Mountain View Meats!

-Alex Ohlheiser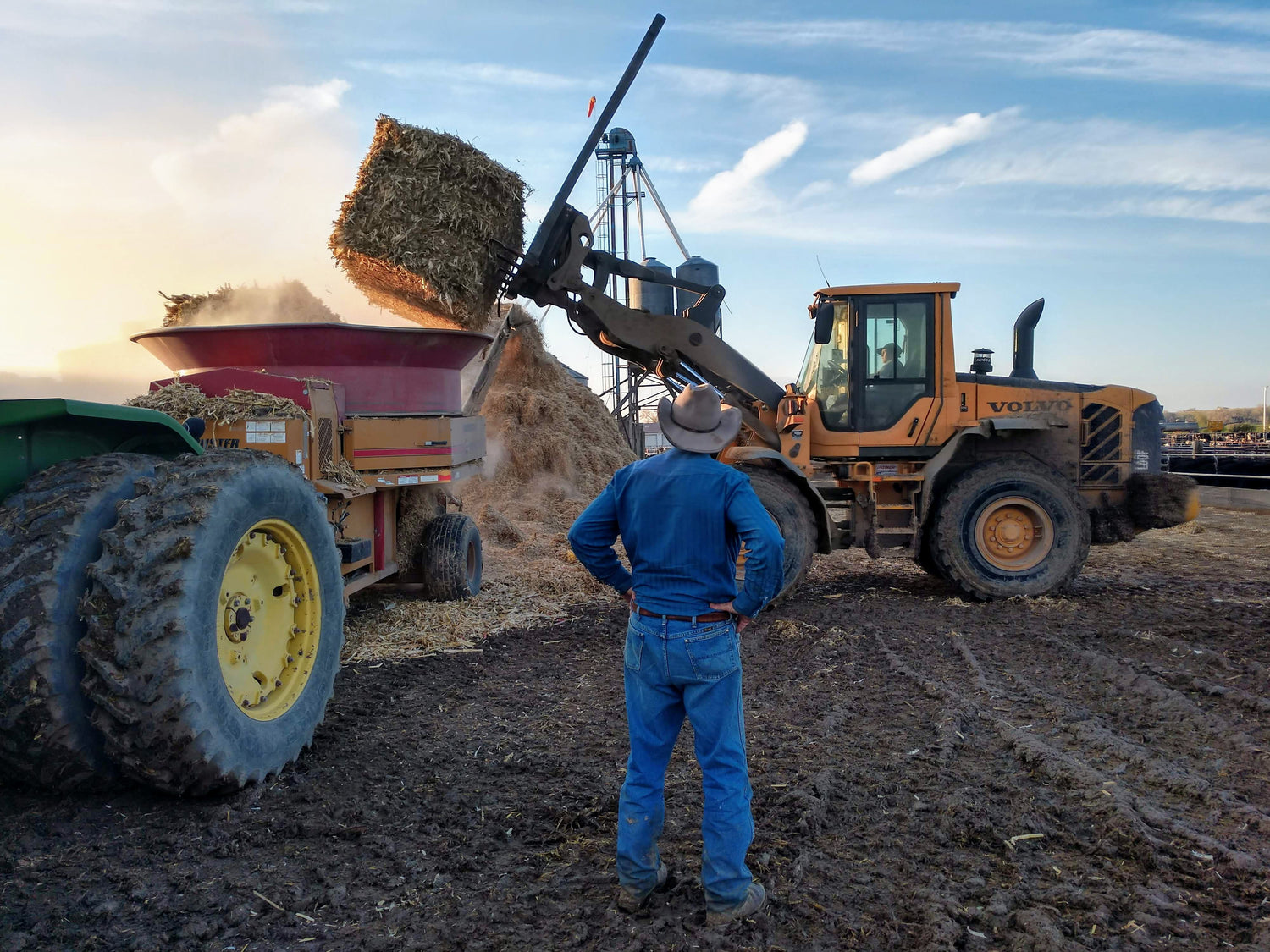 From Our Family to Yours
Producing high-quality beef is a labor-intensive process that requires a lot of hard work and dedication, especially from the calf to the finished product. It takes a team effort, with many hands working tirelessly to ensure the best possible outcome. Our tasks include checking cows, harrowing pastures, putting up hay, grinding hay, feeding and caring for the cattle, performing regular health checks, and keeping the feed yard clean and organized. We take great pride in our work, as it is not just a job but a way of life for us. When you purchase beef from our small ag business, you are supporting a community of people who care deeply about the land, the cattle, and our customers. Thank you for choosing us as your source for high-quality, locally produced beef.